Home

/

Wifi Nano Router (300Mbps) Kit c/w 12VDC to 5V Micro USB Power Adaptor
Wifi Nano Router (300Mbps) Kit c/w 12VDC to 5V Micro USB Power Adaptor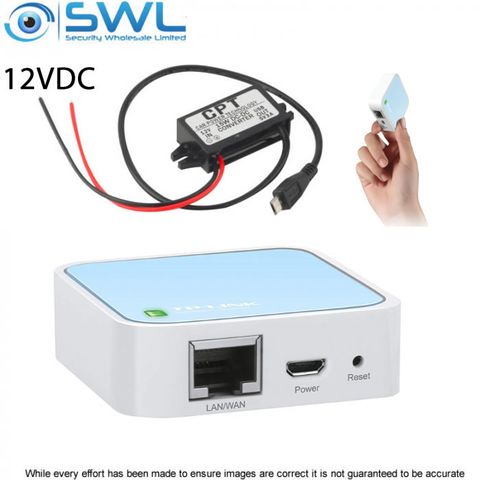 POA
Description
Wifi Nano Router (150Mbps) Kit c/w 12VDC to 5V Micro USB Power Adaptor

Saves the need to run a LAN cable to the alarm or camera.

Kit Includes a 12VDC to Mini USB converter to enable you to power it of the alarm.

This neat little Nano Router is enabled to function as an:
- AP
- Router
- Client
- Repeater
- Bridge

Dimensions: 57mm x 57mm x 18mm

Supplied with:
- RJ45 Ethernet cable
- Quick Installation guide
- USB cable

SWL stocks this solution to overcome installations where running a cable to the outward path Modem or
network port is impractical or just not possible.

See specification sheet below for full technical specification and capabilities.
Downloads