Home

/

Sherlotronics WMTX Wall Mount Single Channel 433MHz Panic/ Transmitter
Sherlotronics WMTX Wall Mount Single Channel 433MHz Panic/ Transmitter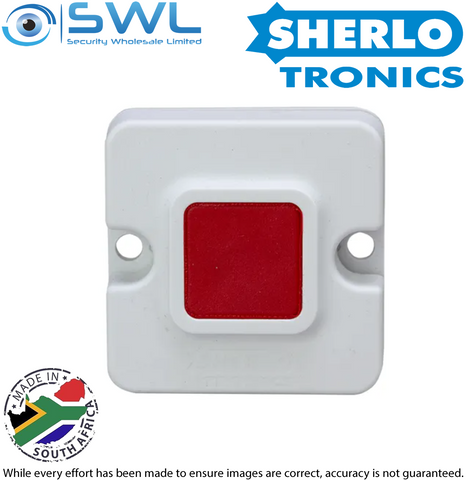 POA
Description
Sherlo WMTX Wall Mount Panic Button/ Transmitter - 433MHz

This Wall Mount Transmitter is housed in a Weather proof ABS housing so that it can be used outdoors as well as indoors. The unit has an internal buzzer which will beep a low tone when the unit is pressed. The unit can be used as a Strike lock door Release button, Long Range Door bell button, Panic button in guard houses or around industrial sites, under counter panic buttons in banks and shops.

Features:
* Code-Hopping Encryption
* Audible Piezo output
* Weather-proof / Splash-proof housing
* Over-moulded easy to press Button
* 3V Long Life Lithium battery
* Frequency stability controlled +/- 75KHz
* Range: 100m (Open air)
* Voltage Range : 2.2V to 4.5V DC
* Current on TX: +/-14mA
* Sleep mode: +/-400nano A
* Dimensions: (lxbxh) 71 x 31 x 28mm
* Gross Weight: 74 grams
* Operating Temp : -3°C to 65°C
* Warranty : 24 Months

NB: 403MHz is not supported in NZ.
Please sign in to your SWL account to access installer manual.
Downloads