Home

/

ONETOP EM5700 DSS: Single Door S/Mount Electromagnetic Lock 12/24VDC 550Kg
ONETOP EM5700 DSS: Single Door S/Mount Electromagnetic Lock 12/24VDC 550Kg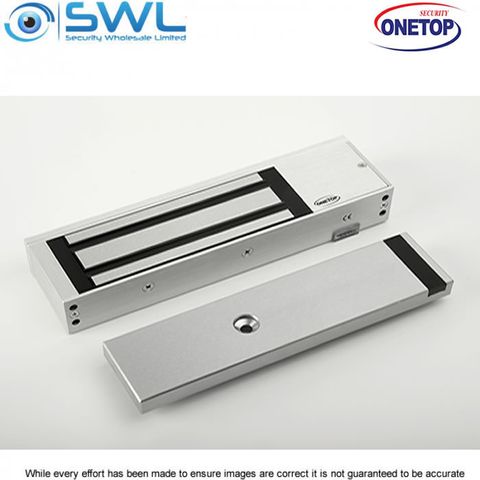 POA
Description
EM5700 Single door surface mount electromagnetic lock 12/24VDC 550kg.
LSS/DSS full monitoring

Light Panel Electromagnetic Lock; EM5700 series is a newly innovative Fail Safe locking device designed for corridor and entrance doors where safety is of paramount importance. Its unique feature of L-angle Light Panel makes the product much easier for status observation especially for night time patrol. With the Light Panel feature, EM5700 series locks have a much modernized appearance compared to all the other Electromagnetic Locks in the industry. EM5700 series locks have a holding force up to 550~580Kg, Lock Status Sensor (LSS), built-in varistor (MOV) surge protection, and high resistance to corrosion. With EM5700DSS model, it has an additional monitoring feature of Door Status Sensor (DSS).

Cycle Test Report (Standard: UL1034/BHMA):
To test the verification of lock working status and signal feedback to 1 million cycles. Testing carried out from May 26th to July 28th 2020.
Test method: EM5700 powered on 12V dynamic sliding door, with a frequency of not more than 17 cycles per minute, one time open and close mode.
Test result: The working dynamics and signals are normal for 1 million cycles (they can actually achieve 1.1 million cycles and still work normally!)

* Certifications - BS465: Tested under British Standard for a 4 hour fire resistance.
* Fail Safe - Power to lock
* Lock Body Dimension - EM5700 DSS - 268L x 40W x 73D (mm)
* Armature Plate Dimension - EM5700 DSS - 252L x 61W x 16H (mm)
* Lock Operating Voltage - 12/24VDC ±10%
* Lock Operating Current 530mA/12VDC; 260mA/24VDC
* Lock Holding Force Up to 550~580Kg
* Weight EM5700DSS 4.9Kg
* Output Signals - EM5700DSS is equipped with LSS & DSS
* Lock Status Output (LSS) NO/NC/COM, Max 24VDC; Max 2A
* Door Status Output (DSS) NO/COM, Max 24VDC; Max 0.2A
* Operating Temp -10°C ~60°C
* Operating Humidity 0~95% (non-condensing)
* Light Panel Red/Green/Off indicating the status
* Insecure/Secure/Power Off the magnetic lock
* Surface Finish - Anodized Aluminium housing Zinc plated for anti-corrosion
* Residual Magnetism - Less than 2Kg.

See specification sheet.
Downloads