Home

/

BLT-12VF 12VDC Battery Load Tester
BLT-12VF 12VDC Battery Load Tester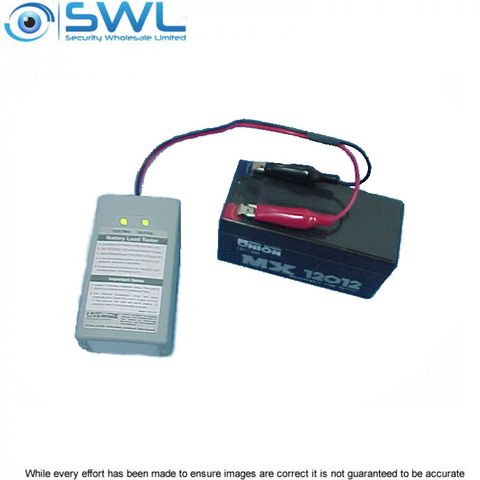 POA
Description
Battery load tester for use by service personnel who require a simple, low-cost method of load testing batteries - either on site or on the bench. Ideal for alarm technicians and general technical staff, the battery tester should be considered an essential part of every technician's toolkit and pays for itself very quickly through increased battery sales.

Simply attach to the battery under test as shown below. The tester automatically applies the test load and illuminates the TESTING LED (the OK/FAIL LED will also be green unless the battery fails immediately). If, anytime during the test period, the battery voltage falls below the Test Fail Voltage, the battery fails the test and the OK/FAIL LED will change from green to red. On completion of the test, the TESTING LED will turn off and the OK/FAIL LED will remain green if the battery is OK.

* Dimensions 90x50x28h mm
* Test current 2.30Amps
* Test duration 15.0sec
* Test fail voltage 11.50V
* Max tests per hour 10
* Time between test 2min

If required, the user can put a voltmeter across the terminals of the battery and monitor the voltage during the test to see how low the battery voltage falls and to measure the recovery time.