Home

/

Bstock Avigilon 3.0C-H4A-D1-IR Indoor Surface Dome Analytics 3-9mm
Bstock Avigilon 3.0C-H4A-D1-IR Indoor Surface Dome Analytics 3-9mm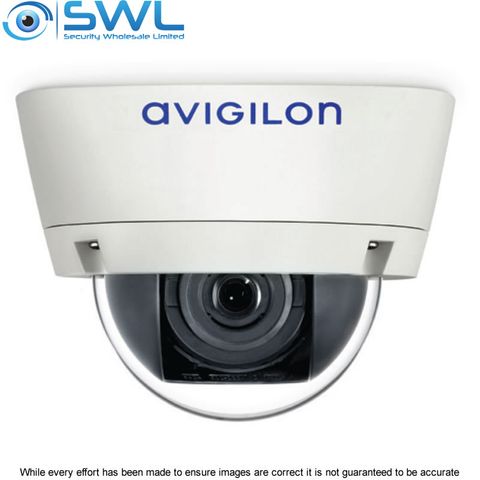 POA
Description
Demo Item in very good condition. 1 available in Auckland

Boxed, comes with accessories

Surface Mount H4A Dome
See 'Pendant Mount' Dome cameras for Wall Mount and Pendant Options.

H4A indoor dome cameras are a great solution for monitoring both daytime and nighttime activities. Embedded with self-learning video analytics, H4 cameras seamlessly integrate with Avigilon Control Center (ACC)™, allowing security personnel to respond proactively and mitigate an incident before damage is done. They feature an integrated lens for remote focus and zoom control and are ONVIF compliant for easy integration. Avigilon's indoor dome cameras utilise triple exposure Ultra-Wide Dynamic Range (WDR) and patented LightCatcher™ technology. P-Iris control allows cameras to automatically set their iris position to enhance image quality in all lighting conditions, while onboard storage is supported with a standard SD memory card. These cameras are extremely versatile and can work in almost any location, including banks, schools, retail outlets, municipal grounds and buildings, hotels, bars and restaurants.

Key Features:
* Resolution - 1/2.8" 3Mp Progressive CMOS.
* Lens / FOV - 3-9mm F/1.3 motorised. 32°- 98° (H).
* Min Illumination - 0.04 Lux colour. 0.008 Lux (F/1.3) in monochrome mode.
* IR Capability - 30m.
* Video Format - H.264.
* Day/ Night, WDR - 120dB @20fps or less.
* Storage - Micro SD +. Class 6 or better.
* External I/O- Alarm In/ Alarm Out.
* Audio Support - Line level input/output, A/V mini-jack (3.5 mm). G.711 PCM 8 kHz.
* Bandwidth Management - HDSM, Idle Scene Mode.
* Power - PoE, 12VDC, 24VAC. 9W minimum.
* Ingress Rating - Indoor only. IK10 vandal resistance
* Dimensions - 163mm x 163mm x 118mm (surface mount).
* Security - Password protection, HTTPS encryption, digest authentication,
* Security - WS authentication, user access log, 802.1x port based authentication.

Examples of Video Analytic Rules:
* People or vehicles moving in an area.
* People or vehicles crossing a beam.
* People or vehicles loitering in an area.
* Person or vehicles enters/ leaves an area.
* Person or vehicles moving in a prohibited direction of travel.
* Too many or too few persons in a secured area.
* Object or objects appear in, or are not present in, an area.
Downloads